Meet Dr. Drew Clark
Following a Family Tradition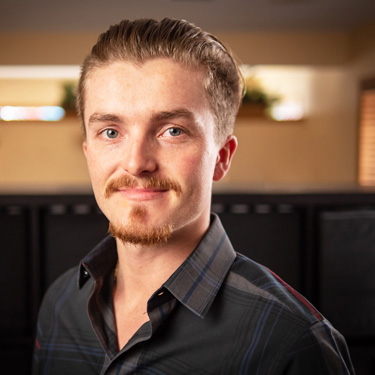 Growing up in a chiropractic family, Dr. Drew lived a natural lifestyle. Chiropractic changed his life, and he wanted to help others to experience healing without resorting to drugs or surgery. He attended Parker University in Dallas, Texas to earn a Doctor of Chiropractic. While there, he learned a broad array of techniques that he uses today in his patient care.
Chiropractic can help your body fulfill its potential and work as it should.
Making the Most of Life in Silverdale
Dr. Drew is a member of the Washington State Chiropractic Association. He works with all ages, including children and expecting moms. With two young kids, he's seen the positive impact chiropractic has on their lives.
In his spare time outside of Clark Chiropractic, Dr. Drew likes to be outdoors and hunt, fish or camp. He and his brother, Dr. Chase, married sisters, so family time is a big part of his life.
EXPLORE CHIROPRACTIC »

What Our Silverdale Patients Say
Dr. Drew Clark is a very good chiropractor. He is very knowledgeable in how the body works and where to go to help alleviate the pain. Drew works efficiently and always has the patients comfort and care at the very top of his list!
Ken F.
Schedule Your Visit Today
Are you ready to learn more about chiropractic? Contact Clark Chiropractic today to schedule a free consultation with Dr. Drew!

Dr. Drew Clark | (360) 692-1178