Massage Therapy in Silverdale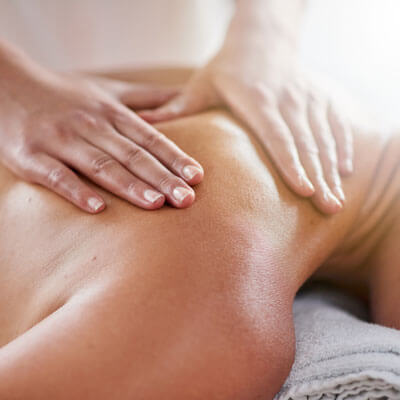 Whether you're seeking a blissful hour of stress reduction, serious pain relief or healing help, massage therapy at Clark Chiropractic can address your health goals. Just about anyone can benefit from massage therapy. This type of bodywork has many other clinical benefits that you may experience:
Relieves pain
Reduces stress and tension
Decreases anxiety and depression
Promotes overall relaxation
Improves circulation
Helps reduce the effects of inflammation
Types of Massage Available
Our massage therapists, Alena and Mary, are proficient in various techniques and will tailor the ones to meet your goals. The massage methods all involve working the muscles and other soft tissues of the body to improve the function of the body's systems.
We offer the following: deep tissue, intraoral (to address TMJ), lomi lomi, and Swedish.
What to Expect
Your massage therapist will ask a series of questions to help determine your goals (e.g. pain relief, healing or relaxation). We'll also want to know if you're taking any medications, as massage sometimes affects medication.
When it's time for your massage, the therapist will leave the room so you can undress to your level of comfort. During your massage, you will be appropriately draped at all times. Please let your therapist know if you prefer more or less pressure applied.
FAQs
What should or shouldn't I do before my massage?
Please use the restroom before your massage. It's not a good idea to eat a big meal beforehand, as you'll be on the table lying facedown for upward of an hour.
Can I remain clothed during my massage?
Yes, we can work through clothes if you prefer to be dressed during your session.
Is there anything I should or shouldn't do after my massage?
It's important to hydrate after your massage. You should also avoid heavy exercise afterward.
How often should I get a massage?
It depends on what your goals are. If you're just seeking relaxation, you could get 1-2 massages a month. If you're coming in to treat something, we may recommend you come in once a week. For example, your doctor may recommend massage as part of their treatment plan for you.
Do you offer discounts and packages?
Yes, we offer a discount of $10 off per massage when a patient buys 3 or more at once. They can save even more when buying a package of 10.
Book a Session
Experience the many benefits of massage therapy five days a week! Contact us today to schedule a session with one of our therapists.
CONTACT US »

Massage Therapy Silverdale, Bremerton WA | (360) 692-1178