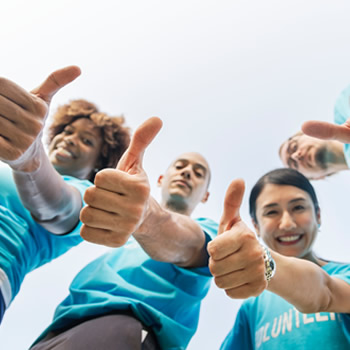 Delivering natural and effective chiropractic care to our patients is our greatest passion. From babies to seniors, patients of all ages can enjoy better health with the help of drug-free chiropractic care. We're grateful that you've entrusted us with your health.
On September 28th, from 9 a.m. to 12 p.m., we're hosting Patient Appreciation Day here at Clark Chiropractic. During September, patients will be able to earn raffle tickets to win fantastic prizes. All proceeds will go to a local charity chapter StandUp for Kids.
About StandUp for Kids
According to the charity website, "StandUp for Kids is a nationally recognized non-profit charity that works directly with thousands of homeless youth across the country." The charity was founded in 1990 by a group of volunteers in San Diego, California. StandUp for Kids began in one city, and now has locations in 18 cities across 11 states as well as the District of Columbia. The organization, which is mainly run by volunteers, prioritizes the needs of the young people that it serves.
StandUp for Kids helps homeless and at-risk kids by providing street outreach, mentoring/counseling, transitional living, and support to sustain life after the program.
Prizes, Treats and More!
Here are some of the highlights of Patient Appreciation Day:
Prizes will include an iPad, a Kindle, massages and more
We will see new and existing patients
Patients will be able to get adjusted
Treats and giveaways will be featured
Book an Appointment
Call and book an initial exam for your family and friends and an adjustment for yourself. Call (360) 692-1178 today.